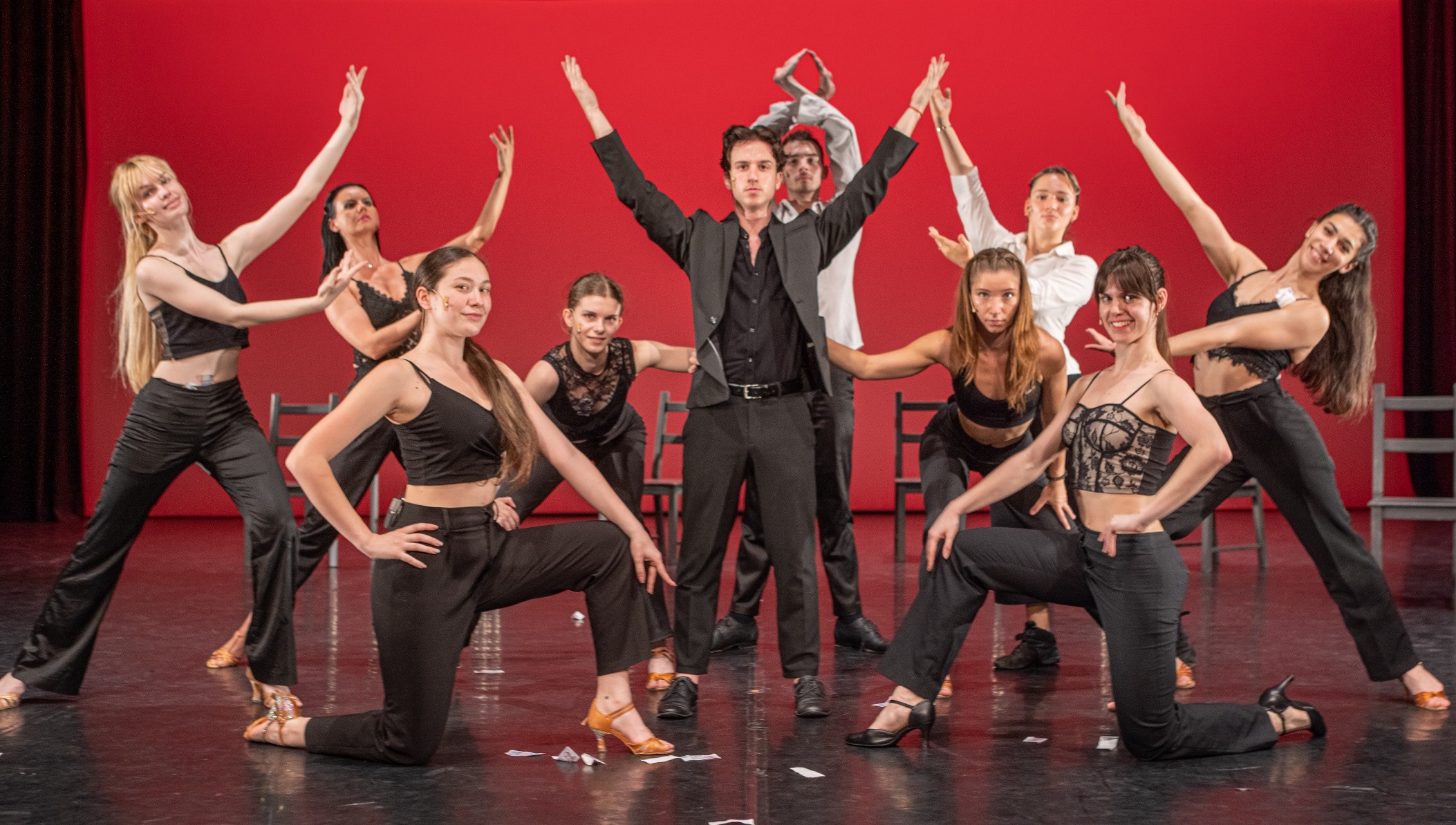 The graduating students of the Department of Dance and Rehearsal Management specialising in Theatrical Dance at the Hungarian Dance University presented their final performance on 9 June.
The performance consisted of two acts. The first one was a reworked version of Endre Fejes's and Gábor Presser's musical titled "Jó estét nyár, jó estét szerelem " ("Good Evening Summer, Good Evening Love"), while the second act was a performance of extracts from Yvette Bozsik's "Cabaret".
First act of the exam performance of the Theatrical Dance students was prepared by Borbála Blaskó, Harangozó Gyula Prize-winning ballet artist, choreographer, director and assistant professor of the Choreography Department of the Hungarian Dance University. She also assisted the students in preparing for the performance.
"I made up the dramaturgy of the first act of the exam material with the students. The ten pieces containing songs and music are linked by short prose scenes, which we have adapted for the situation in question. The students chose their own songs and directed the corresponding scenes themselves," said Borbála Blaskó, outlining the structure of the performance. "This gave the students more information and impressions, while I tried to encourage them to be a little looser with the frames, what they could add and condense into a scene or just simply give them an extra thought."
When asked how the dress rehearsal went, she said the following:
"I worked closely with the students to come up with the lighting plan, and we rehearsed on stage together. We have a much bigger space than in the halls, which means everything has to be created bigger, widened, deepened, and we had to pay attention to all of that."
Of course, the university's assistant professor also helps students with other means: she encourages them before they go on stage and tries to relieve the tension that can be understandable in an exam situation.
"I tell them to be present in the situation and enjoy this important moment. 'Don't get nervous,' I tell them to let the moment pass, because it won't come back and when it's gone we'll beat ourselves up for not making the most of the opportunity.  I emphasise that you must use the power, the atmosphere, the taste and the smell of the moment."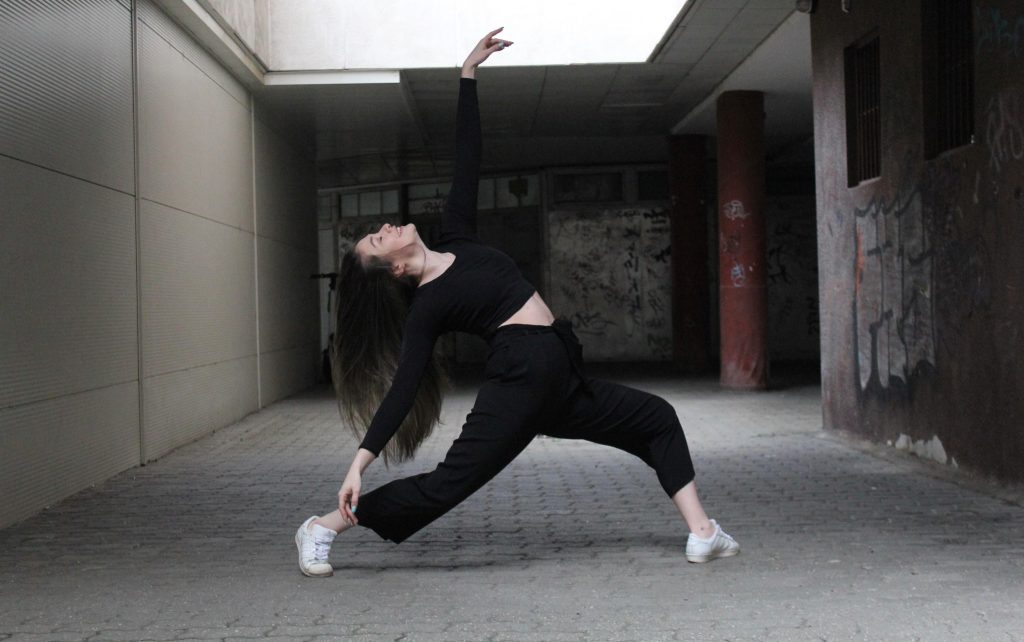 Petra Kuti, who is a student, reported on her preparation for the exam and her impressions of the performance.
"Everyone is very tense and tired at the end, which of course is very noticeable backstage. I think the work we did together and the task did good for us, and it made the class united. We agreed that on the day of the exam, no one and nothing should upset us, because we want to present and enjoy our last exam as much as possible."
Petra Kuti enjoyed every detail of the performance because it's not just the scene that counts, but also the memories and the related work.
"If we are dancing, for example, the big scenes of 'Cabaret' or parts of 'Good Evening Summer, Good Evening Love', all the problems disappear. The class is a community, huge energies are released, and we experience these big moments together. All in all, I think we have produced wonderful works of art and whatever obstacles we have come across, we have managed to overcome them. I think we managed to present this performance and the exam in a way that the audience felt we put our heart and soul in it."