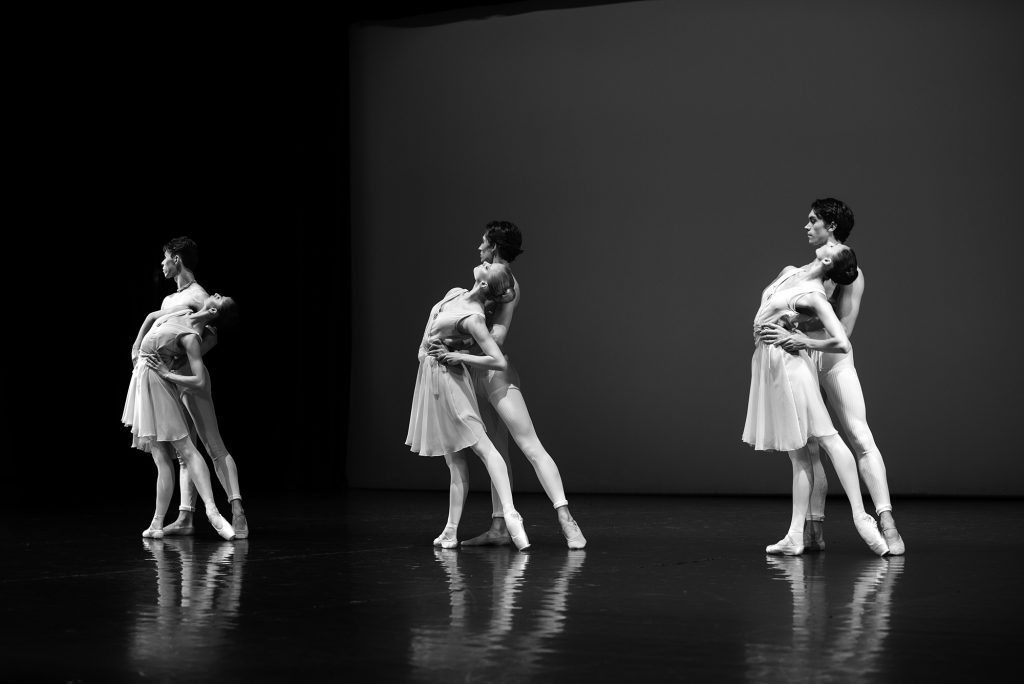 Graduating students of the Dance Artist Institute of the Hungarian Dance University (HDU) specialising in Classical Ballet presented their exam concert at the Hungarian State Opera House on 2 July. The evening turned out to be a great success due to the programme and the performance of the students.
The performance provided a great opportunity for the young artists to present the results of their diverse, difficult and persistent studies guided and supported for nine years by the outstanding teachers of HDU.
The graduates have proved that in addition to their major classical ballet, they have learned many of the other dance languages at a very high level, which provides them with a huge potential regarding their future career.
The first part of the performance was the one-act neoclassical ballet "Adagio Hammerklavier" choreographed by Hans van Manen. It was a great honour to have the world famous artist allow the students to perform his wonderful choreography.
In the second part, which consisted of shorter pieces, pas de deux-s and solos, and it also included excerpts from a romantic and two classical ballets, each student was given the opportunity to perform in the style and character that best suited his and her talent.
The third part was the Hungarian premiere of a major contemporary play. The 15 talented graduating ballet students, together with their fellow students, danced Jacopo Godani's contemporary piece "Moto Perpetuo". The performance achieved a great success with all tickets sold out. In addition to the enthusiastic audience, the event was attended by prominent public figures, members of the Diplomatic Corps, a panel of distinguished artists and writers.
Masters of the class:  HDU Rector Márta-Fodor Molnár, Vice-Rector for Education Dr Szilárd Macher
Graduate students: Alfie Edward Joseph Pearce, Borbála Kata Bán, Karin  Bečvarová, Dávid Borka, Jana Brletić, Tara Clark, Anna D'Andrea, Katano So Ichiro, Koizumi Juza, Fanni Dorottya Lengyel, Máté Milchram, Gvendolin Nagy, Okura Iku, Karen Sakata, Marta Sironić