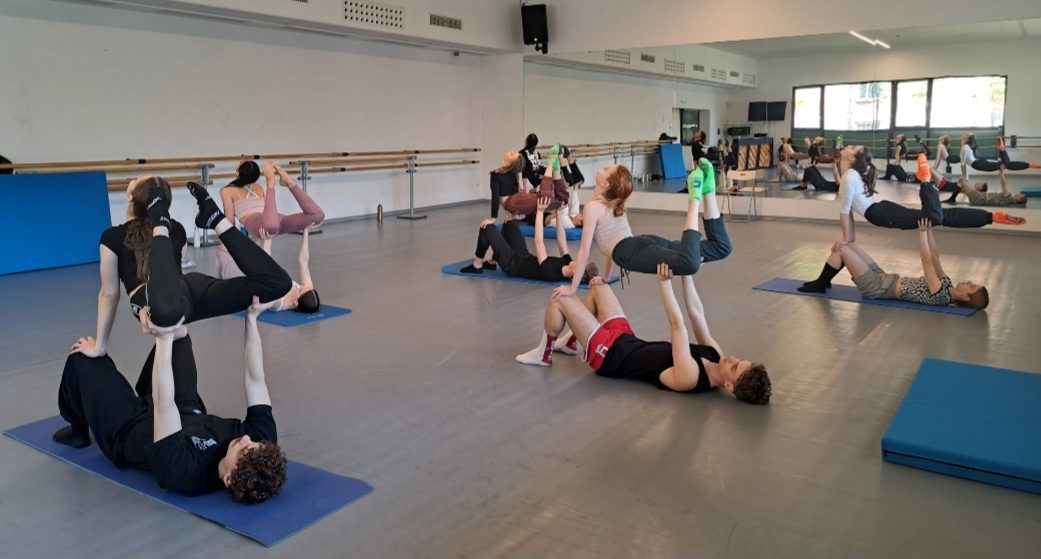 Former Hungarian Olympic gymnast Erika Végh teaches acrobatics at the Hungarian Dance University.
She has been working at the Dance and Rehearsal Department teaching the fashion dancers since last October, and since February she has also been teaching students contemporary and theatrical dance at the Dance Artist Department. The career of this outstanding teacher is interesting, and it also illustrates that that sport is part of culture and that dance is not only a high level art but also a sporting achievement.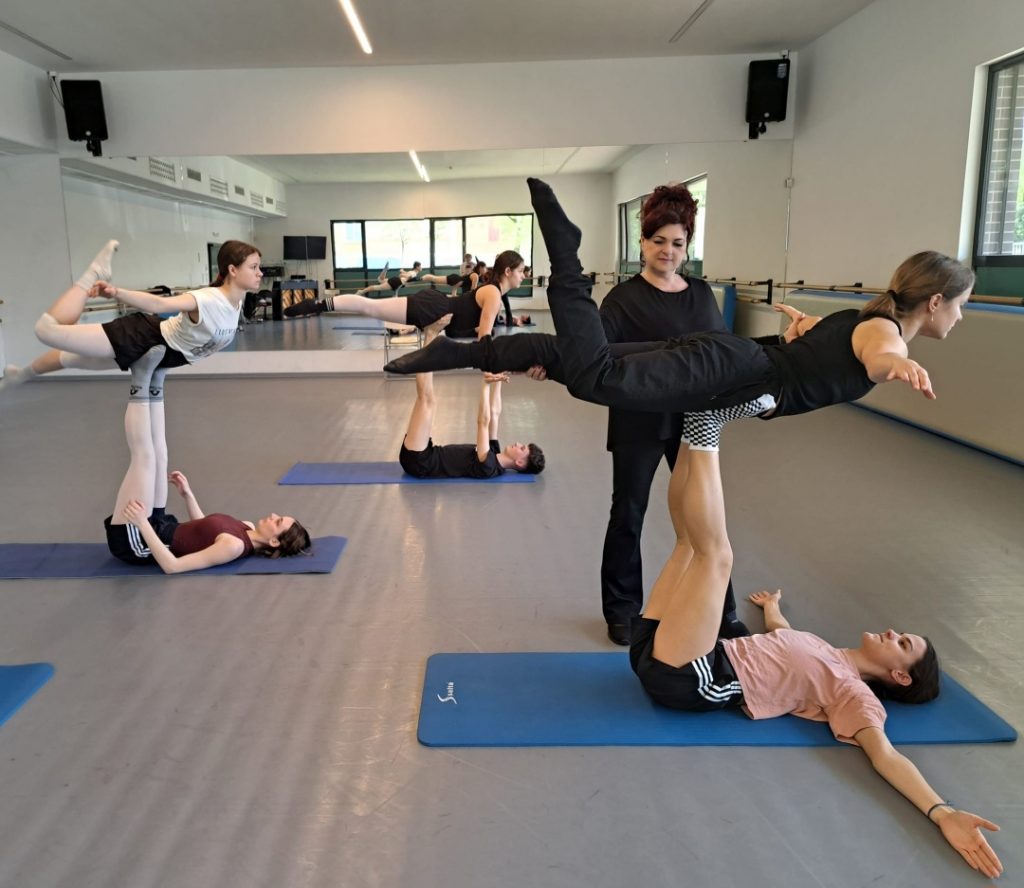 Erika Végh was a gymnast for 15 years, having competed as a member of the adult national team and as an Olympic team member. She then studied at the Hungarian University of Sports Science (HUSS), where she graduated as a teacher and a gymnastics coach. She has been teaching at the Baross Imre Academy of Artistic and Performing Arts, Technical Secondary School and Elementary Art School, and many years ago she taught special gymnastics to younger students at the Ballet Institute. In fact you can say she is back.
"There is a growing demand to incorporate acrobatics into theatre, ballet, modern dance or perhaps an opera performance. I feel and take it as an honour to teach at HDU."
She uses a very special method during her classes, assisting her students as much as she can while explaining everything in detail.
"If is necessary, I hold them, I lift them. It's important that I teach them step by step, thoroughly analysing the techniques and static situations as only few students have any previous experience in this area. The aim is to develop these technically correct acrobatic elements so that they can incorporate static and dynamic elements as well as their variations into the dance."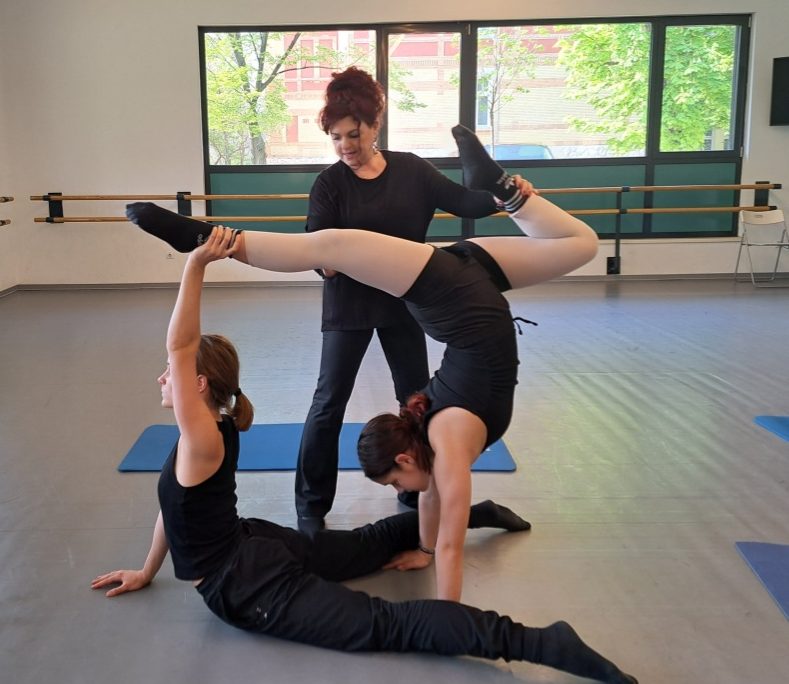 Erika strives for precision and accuracy. During her classes, she puts a lot of emphasis on discipline, as even one wrong move can result in an accident or injury. As well as correcting students' mistakes as a teacher, she also teaches them how to help each other in these complex exercises. The acrobatics instructor says there is also a lot to learn from correcting each other.
"I give them small tasks and they are very good at helping their partners. It is also important that they can help each other. Working together in pairs is almost like team building, which is exactly the aim of the exercises.
Regarding the strenuous work and the instructions given by Erika Végh, she said the following.
"It's very interesting and fun to work with them because they show interest, and they put a lot of effort and diligence into the challenges of acrobatics. They have, for example, the flexibility, the posture or the pointe. However, even if they have strong legs, it is difficult for them to learn these static positions and the correct posture, because they have to hold their own body by force many times, as in acrobatics, ninety percent of the elements are performed with hand support. But we are making very good progress, the class has already passed a well-constructed and successful exam."