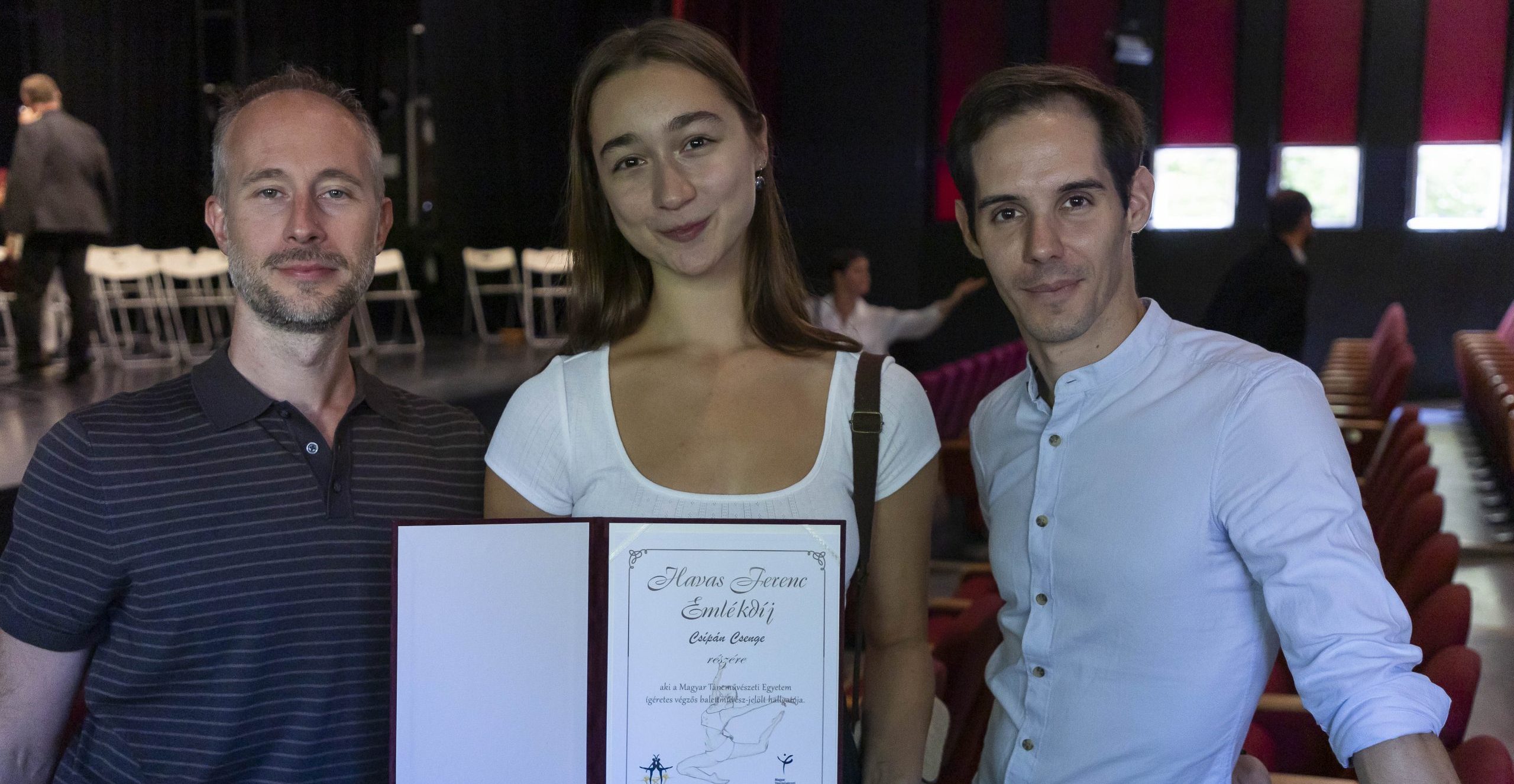 At the opening ceremony of the new academic year of the Hungarian Dance University, several awards and recognitions were presented to the students and outstanding teachers of the institution. The university's management gave away rewards for outstanding professional performance.
The awards were presented by university leaders, renowned artists and academics including HDU Rector Professor Márta-Fodor Molnár, Gyula Harangozó and Miklós Bánffy Award winner dance artist and dance teacher Jolán Török, Vice-Rector of Education of the university Szilárd Macher, DLA, President of the Arts Council Tamás Nagy, and HDU ballet master Tamás Csizmadia.
Awards rewarded:
Professor Emerita Award: Eleonóra Szőnyi, ballet artist, ballet master, professor at the Hungarian Dance University, Ferenc Liszt Prize winner, merited artist
Republic Scholarship: Janka Dobra
Imre Dózsa Prize: Janka Dobra and Rozina Szabó
Ferenc Havas Memorial Prize: Csenge Csípán
Jolán Török Scholarship: Lukács Konrád Kópiás
50% discount at iDanceStore: Katarina Buzic
Congratulations to the winners!