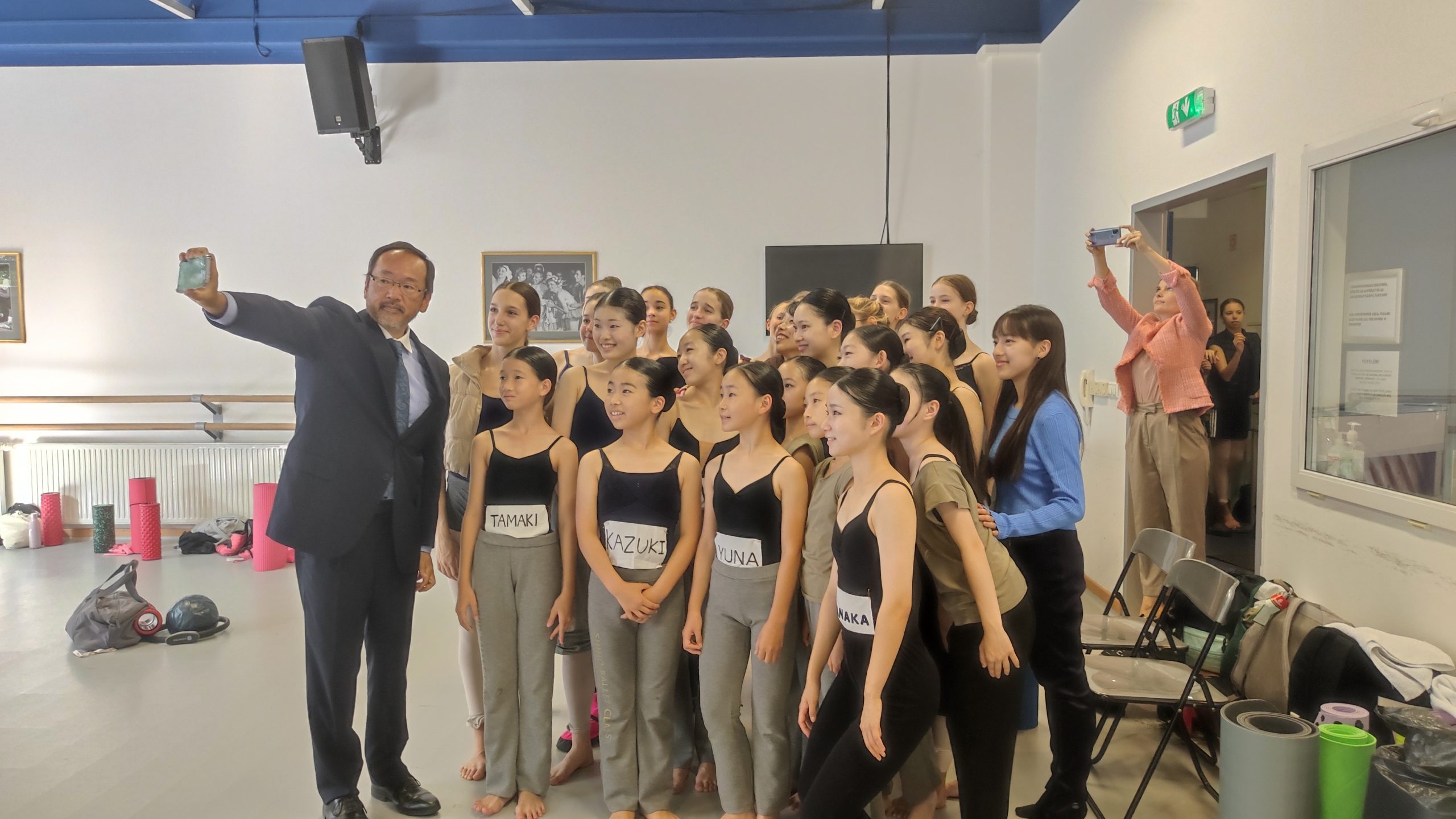 On October 5, 2023, His Excellency Ambassador Otaka Masato of Japan visited the Hungarian Dance University where he personally met with Japanese students of the Murata Ballet School in Tokyo, who are attending a one-week long professional course at the University.
The Ambassador was welcomed by Mrs. Márta Fodor-Molnár, Rector of the University, Mr. Szilárd Macher Vice-Rector for Education, Ms. Réka Zsigmond Head of Rector's Office responsible for international relations, and Ms. Dóra Keszi Art Manager. The Rector was pleased to inform the Ambassador that more than 20 Japanese students are currently studying at the University.
His Excellency emphasized how impressed and amazed was by the dancing ability of all the students and by the dedication and enthusiasm of their masters. Ambassador Otaka also had a look at the rehearsals where the students of the Hungarian Dance University are working very hard to prepare for the Budapest Ballet Grand Prix, which is an international professional ballet competition organised by the University and will be contested by more than 20 nations in November.
The Hungarian Dance University is very honoured by the visit of Ambassador Otaka Masato and Ms. Momoko Maeda and looking forward to welcoming them to the Campus in the future.