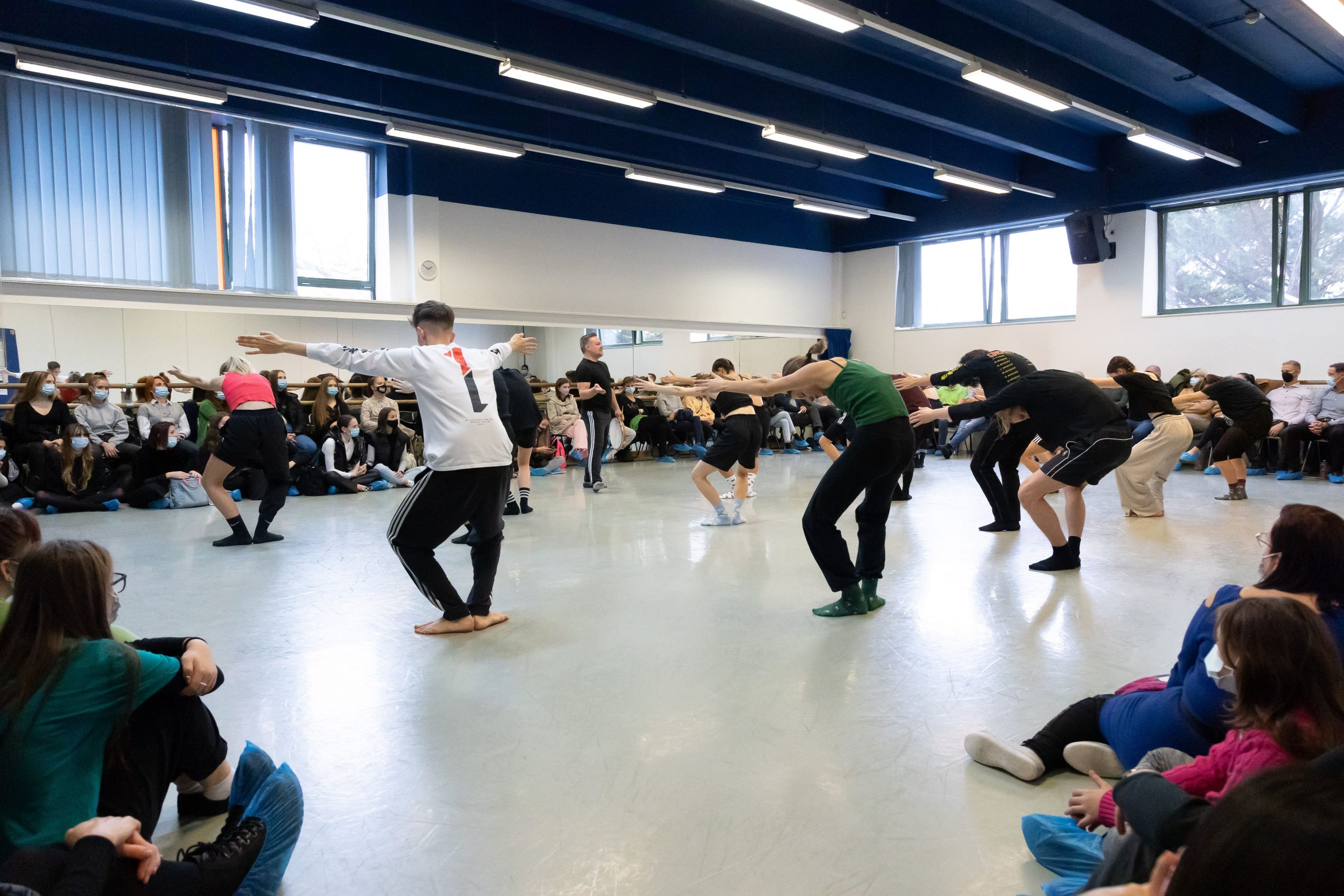 Following the success of the "Choose a dance, choose dancing" event held on 9 September, 2023, children are once again very welcome to the wonderful campus of the Hungarian Dance University (HDU) where the institution and the Nádasi Ferenc Secondary School and College will hold an Open Day on 13 and 14 October
Parents and children interested in the institution, and who are not yet students of the institution, but who think that they will be touched by a lifelong wonderful profession any genre of dance are more than welcome.
As the programme shows, all the genres that can be learnt at the university will be presented in the performance classes, but it is important to know that the Classical Ballet Department and the Folk Dance specialisation will launch a new class in the next academic year.
Regarding classical ballet, applications are primarily open to girls and boys who will have completed grade 4 of primary school in the academic year 2023/24 and are not older than 12.
In the Folk Dance specialisation, students will study at the Nádasi Ferenc Secondary School of the university in parallel with their professional training.
Date of the event: 13-14 October, 2023.

Address: 87-89 Columbus u., 1145 Budapest

Registration is from 12.30pm on Friday, 13 October and the information session will start at 1pm.
Once registered, you can choose a selection of classes in the programme, which you can view here.
On the second day of the Open Day, Saturday 14 October, the programme will include tutorials for children, but there will also be a number of teachers and leaders available for a short consultation.
Click here to register for the event.
All welcome.