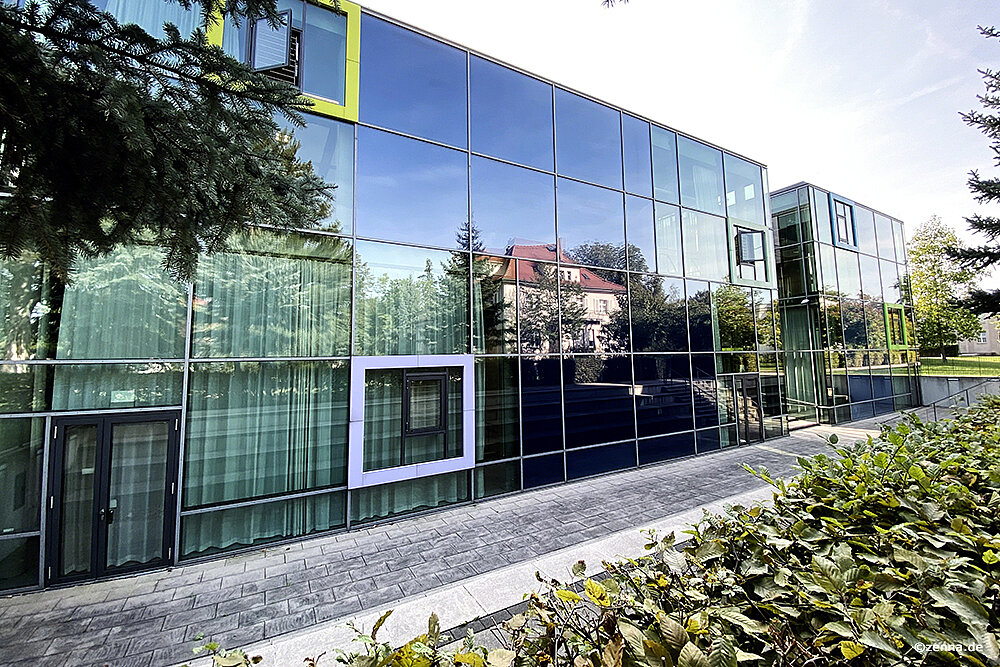 Dr. Anita Lanszki, associate professor of the Hungarian Dance University (HDU), head of the Department of Pedagogy and Psychology and the Dance Research Centre, spent a week from 8 to 15 August at the Palucca University of Dance Dresden.
She attended theoretical classes on teacher training and studied the structure and outcome requirements of the BA and MA programmes of the institution, with special regard to the thesis and final examination requirements.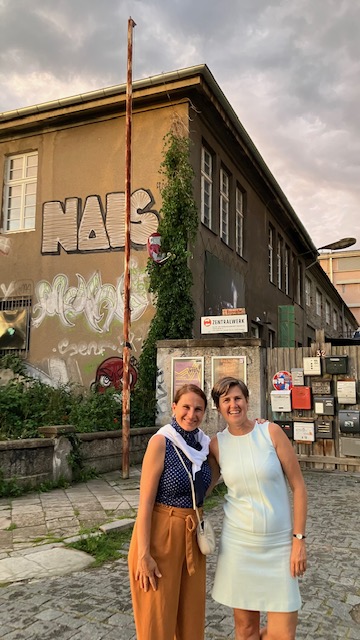 All higher education courses in Dresden are taught in English and the programmes are international, meaning students come from all over the world. Unlike HDU's, the Palucca's teacher training programme only admits 15-16 students per year for classical ballet and modern dance combined. Courses are similar to those at HDU, with a mainly theoretical and pedagogical focus, including methodological, didactic and psychological aspects.
Of the theoretical classes, Dr Anita Lanszki first attended a course by Michael Rissmann, together with Rector Jason Beechey, the Palucca University of Dance Dresden's teacher training officer. The didactics course is practice-oriented. After teaching students the theoretical basics, the dance classroom practice is used as a basis. She also attended the class of Anja Cenento and Ms. Lewis' so-called Voice Coaching class, where students were taught the basics of correct teacher articulation, voice production and non-verbal communication.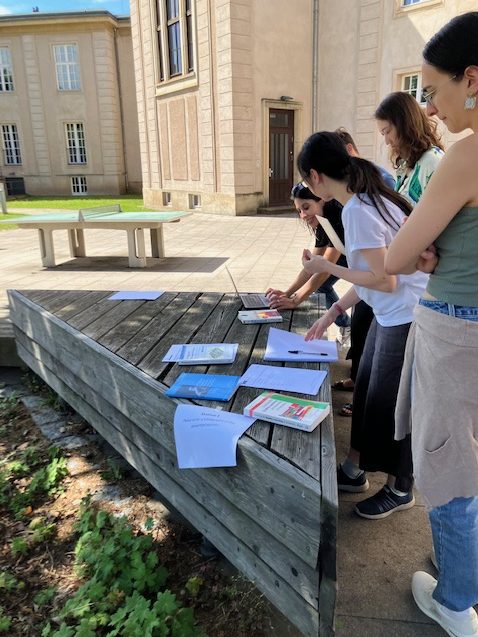 There are several differences between the Palucca and HDU theses, we were told. At Palucca University of Dance Dresden, studies culminate in practical and written work, which must be defended in the final examination. Instead of conducting their own research, students incorporate all the artistic inspiration and knowledge of art theory, pedagogy and psychology that has influenced them during their studies in their thesis.
Dr Anita Lanszki's report revealed that the library of the Dresden University bears similar features to the library of HDU. However, there are differences. One of them is that the theses are uploaded to the archives' Augias system in the year they were written so they can be searched by students. Interestingly, the college's archives contain Palucca's death mask, her famous travelling suitcase and part of her wardrobe.
According to Dr Anita Lanszki, a collaboration in the field of research and theoretical education could be possible between the two institutions. Rector Jason Beechey has expressed his openness and support in relation to research collaboration between Palucca University of Dance Dresden and HDU, and hopefully faculty mobility could also be possible in the future.