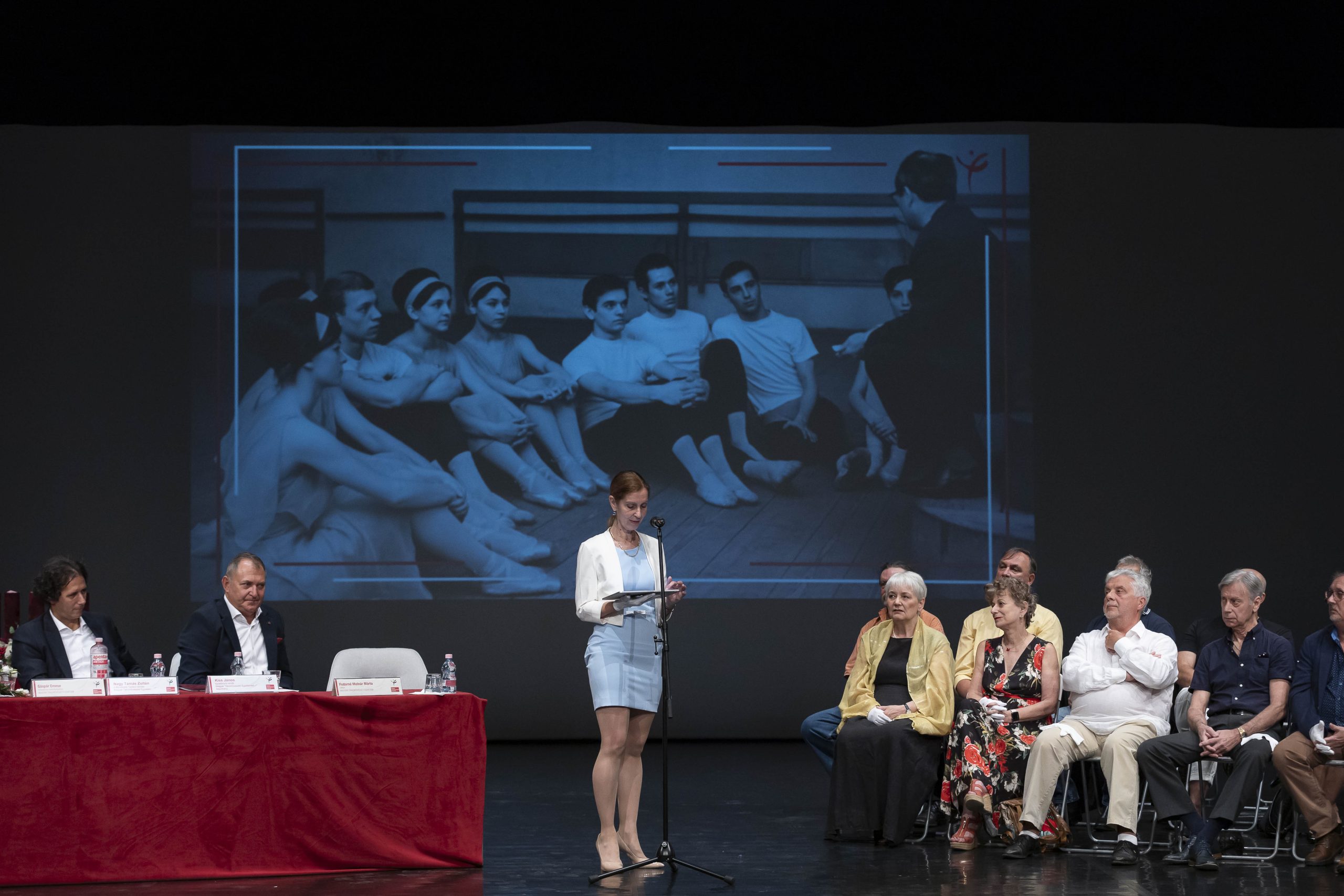 On 4 September, the 2023/2024 academic year was officially launched at the Hungarian Dance University (HDU). The ceremony was attended by the new students of the institution as well as faculty and staff members, former students as guests of honour.
In addition to the freshmen, those who graduated 60, 50 and 40 years ago at the State Ballet Institute also participated in the event held in the Jr Zoltán Nagy Theatre Hall.
Following the Hungarian national anthem, HDU rector Márta-Fodor Molnár held her opening speech.
"The new schoolyear also starts with plans and expectations. To help you achieve your goals, the university will give you all the help you need, but the most important, of course, is you. To make your dreams come true, you will need to work hard", she said.
"We cannot be defeated by obstacles", she continued. "All obstacles are there to be overcome. Once you've tasted success, once you've flown, you'll walk the earth with your eyes searching the sky because you've been there, and you want to go back."
After the Rector's speech, the former students of the State Ballet Institute who graduated 60, 50 and 40 years ago were greeted and ceremoniously awarded their gold or ruby diplomas.
Afterwards, HDU students took their vows, then prizes and awards were handed over. At the very end of the ceremony, the 2023/2024 academic year was opened by HDU Rector Márta-Fodor Molnár.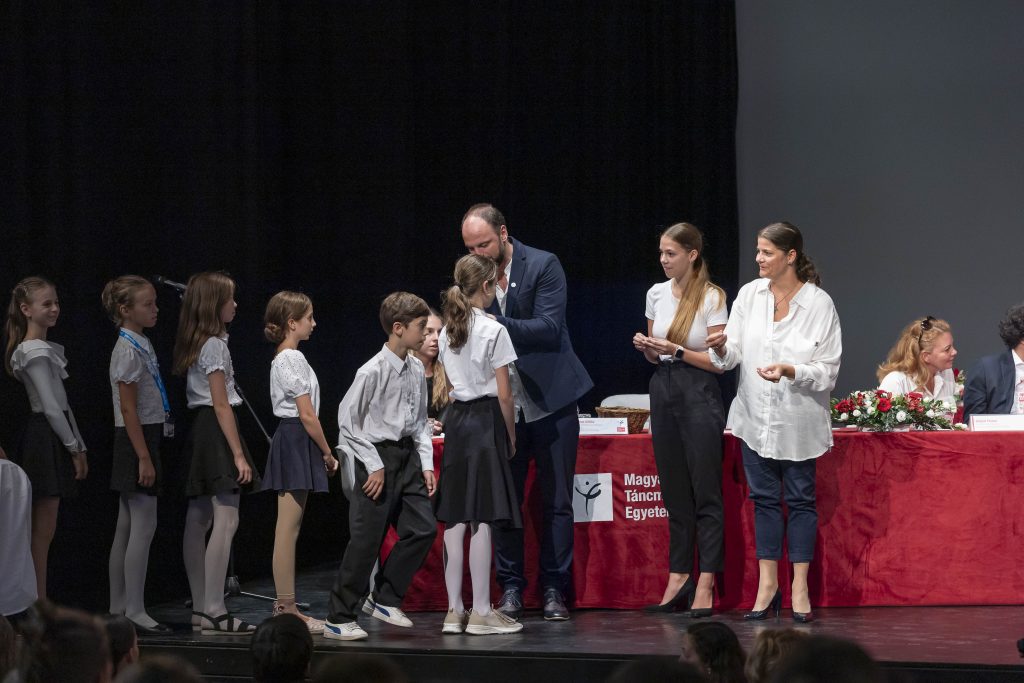 János Kiss, President of the Board of Trustees of the Foundation of the Hungarian Dance University called the event important and uplifting. The Kossuth Prize-winning ballet artist said that the Board of Trustees has the task of ensuring that the academic year starts smoothly, and he thanked the campus management for the amount of development and work that has been done over the summer.
János Kiss mentioned that the Budapest Ballet Grand Prix will take place this November. The President of the Board of Trustees believes it is an excellent opportunity for the university, its teachers and students to show themselves to the world.